Best Roofing Contractor For Arlington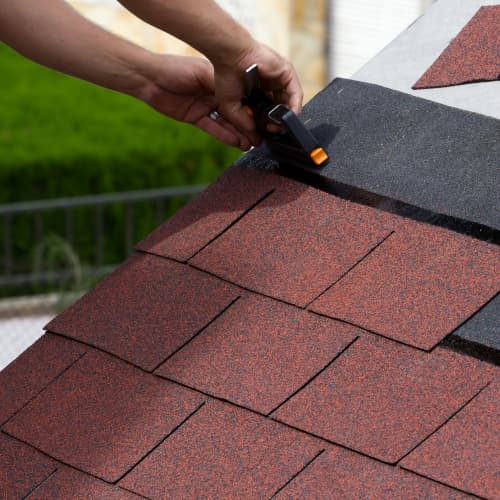 If you're looking for the best roofing contractor in Arlington, Texas, turn to the team at Salter Exteriors. We've been serving the area for more than five years and are a qualified group of professionals dedicated to matching our client's needs with solutions.
Some of the roofing services we provide include:
Roof repair
Emergency tarp installation
And more!
Our team has been a member of the Better Business Bureau since 2016, and we have a flawless record when it comes to keeping our Arlington customers safe and satisfied. Alongside being experts in our craft, we pride ourselves on providing personalized service to every client we meet and are capable of handling your project with the high level of attention and care it deserves.
To partner with an experienced roofing contractor in Arlington, Texas, reach out to one of our representatives today. We'll work closely with you from start to finish to make sure that your roof or repair process is smooth and efficient.
Arlington's #1 Roof Replacement Crew
Salter Exteriors has the experience and expertise to get your Arlington investment in working order, whether you're a new homeowner or an established business owner.
From new construction projects to repairs, our roof replacement crew will properly assess your roof's condition and ensure that all areas are completed to the highest standards. Our team has worked with multiple clients and has the experience and expertise to install any type of roofing material, such as asphalt shingle, clay tile, metal, or fiberglass shingles. Regardless of the size or scope of your project, our roofing crew will install a new roof on time and within budget.
We offer free estimates and honest roof inspections before service, so give us a call or send us an email today to get started.
Superior Pressure Washing In Arlington
At Salter Exteriors, we understand that a dirty roof can affect your property's curb appeal and value. That's why we offer superior pressure washing and house cleaning solutions that go above and beyond.
With our experience and expertise, we can safely restore your roof or home to its original condition and provide the tools and products you need to keep it that way.
So, if you're looking for a roofing or pressure washing company in Arlington with an unparalleled commitment to customer service and satisfaction, Salter Exteriors is the company for you. Our team is dedicated to ensuring that every client receives outstanding service from start to finish and is ready to make your home a place you can be proud to call your own. Reach out today and receive a free service estimate.
TRUST THE EXPERTS! GIVE US A CALL TODAY FOR ROOFING REPLACEMENT & PRESSURE WASHING IN FORT WORTH!