Trusted Roofing Contractor Serving Lake Worth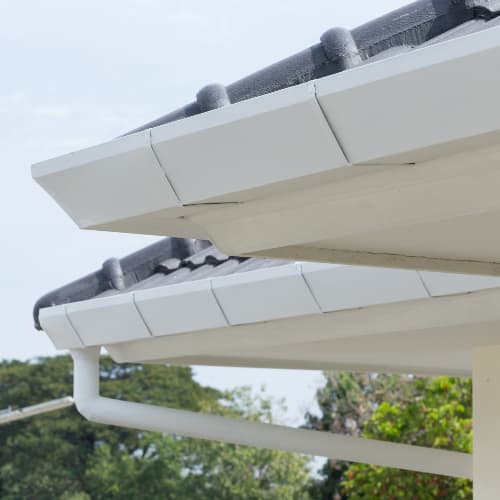 Looking for an accomplished roofing contractor in Lake Worth, Texas? Salter Exteriors is the name to trust! We have been serving the area for over five years and are a licensed and insured business that is dedicated to providing clients with high-quality roofs and exceptional customer care.
Our expertise includes:
Roof Replacement
Roof Maintenance
And More
Our goal as Lake Worth's trusted roofing contractor is to provide you with the most outstanding experience. We want tong sure you're completely satisfied with our work, and we'll work closely with you every step of the way, so you can be confident that your new roof will be installed correctly and will last for years to come. For more information about our roof solutions and how our local roofing contractor in Lake Worth can help your home, give us a call for a free estimate.
Lake Worth's Best Roof Replacements
When you need a roof replacement in Lake Worth, you don't want to settle for just any contractor. You want one who is knowledgeable, experienced, and trustworthy. At Salter Exteriors, we pride ourselves on delivering all of these qualities to our customers and more!
We've been a member of the Better Business Bureau since 2016, and we've helped many residents in the area with their roofing needs. Whether you have just bought a new home or are interested in repairing your existing one, we can help! We'll work with you to make sure your home or business is protected from the elements so you don't have to worry about leaks or other problems that can cause damage over time.
So, if you're thinking about replacing your roof but don't know where to start, give us a call today! We'll answer any questions and schedule an appointment at a time that works for you.
Clean, Clear Pressure Washing for Lake Worth Properties
Whenever you want to remove dirt from your property or simply need a general cleaning that will make your investment look fresh and inviting, Salter Exteriors is here to lend a hand. We have the tools and experience necessary to get rid of any debris accumulated on your surfaces over time and are trained to handle all types of outdoor material, including brick, concrete, wood, and stucco.
Debris and dirt can be detrimental to the appearance of your property, but they can also be harmful to the health and safety of those who live or work on it. Fortunately, our trained and experienced pressure washing team will help you get rid of any dirt that has appeared on your property so that you can get back to enjoying a clean, clear space that looks and feels great at all times.
If you're in need of pressure washing in Lake Worth, give one of our teams a call! We are happy to help you revitalize your space and put our skills to work for you.
TRUST THE EXPERTS! GIVE US A CALL TODAY FOR ROOFING REPLACEMENT & PRESSURE WASHING IN FORT WORTH!