Commercial Pressure Washing Helps Keep Fort Worth Looking Sharp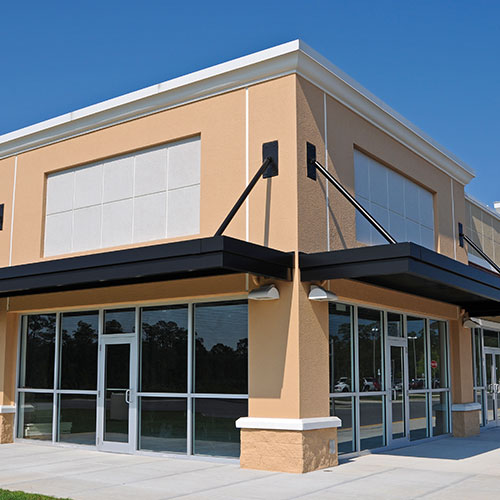 If you own a business in Fort Worth, Texas, and want to find a way to keep your outdoor space looking sharp and clean, rely on the team at Salter Exteriors. We are the most trusted on-site maintenance company in Fort Worth and the surrounding areas, and we offer a range of commercial pressure washing services for your outdoor space that is guaranteed to leave you impressed.
Some of the outdoor areas we clean include:
Driveways & sidewalks
Sidings & roofs
Gutters & Fascia's
And many more
As your contracted exterior cleaning pros, we'll come to your location on time and thoroughly scrub down your high-traffic areas, removing any buildup or debris that has accumulated over the years. We'll also help you design a customized plan to meet your business's future goals, ensuring that your property continues be a welcoming and attractive place for clients.
Whether you're cleaning for the first time or you're looking for a cleaning partner that can help you maintain your current level of beauty, our commercial pressure washing service is designed to satisfy and turn your area into an inviting, aesthetically pleasing venue.
Keep your business thriving and contact us today for high-quality commercial pressure washing in Fort Worth! Our staff will be more than happy to speak with you.
Exterior Business Surface Cleaning
Salter Exteriors is happy to provide outstanding commercial pressure washing for Fort Worth and surrounding cities. Our trained technicians use professional-grade equipment to get rid of a multitude of stains such as algae, mold, and debris and are dedicated to leaving clients with a powerful clean they can trust. We provide a full range of leading tools to keep your property in pristine condition and are always to tackle any challenge that comes our way.
If you're ready to make the most of your investment and get the sidewalk cleaning or driveway washing service you need, schedule an appointment with our jack-of-all-trades team today!
Commercial Cleaning Services That Leave Our Customers Happy
When you let our crew work on your commercial property, you won't have to worry about whether we're doing our job correctly.
We're fully licensed and insured for your protection, and our employees are trained experts who know how to handle every situation with care. We're backed by a 100% satisfaction guarantee and never leave a job unfinished.
Not sure if we are right for you? Don't worry! We'll take the time to discuss your needs and provide you with a free quote that won't break the bank. Call us today and let our company increase the efficiency of your business with a clean, beautiful exterior.
TRUST THE EXPERTS! GIVE US A CALL TODAY FOR ROOFING REPLACEMENT & PRESSURE WASHING IN FORT WORTH!