Keller's Favorite Roofing Contractor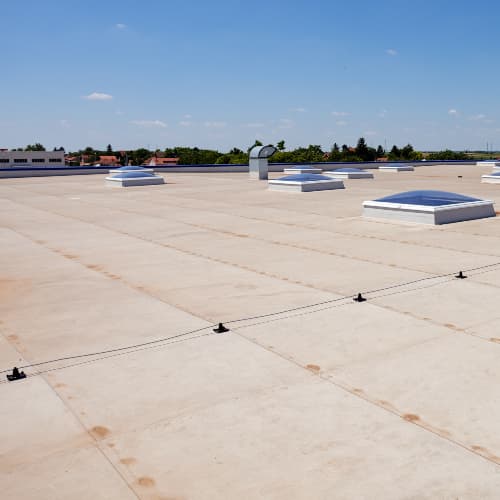 When you need a roofing contractor in Keller, TX, there's no one better to call than Salter Exteriors. We are a fully licensed and insured exterior maintenance company that offers the experience and dedication to ensure your property stays safe and problem-free.
We take pride in being Keller resident's favorite roofing contractor, and we'll do everything in our power to make sure your roof is repaired or replaced as quickly as possible. Some of the roofing options we can perform include:
Roof repair
Roof replacements
And Fascia repair
We have the knowledge and expertise to do the job right and ensure that your roof will be in good hands when you choose us for your project. Don't hesitate to call your neighborhood roofing contractor today for more information about how we can help you in Keller!
Supreme Keller Roof Replacements Experts
When you need a new roof for your home or business in Keller, you don't have time to waste. That's why we're here at Salter Exteriors to help you get your roof replaced with as little hassle as possible. When you call us to help you with your roofing project, we'll come out to your house or business and give you an assessment of what needs to be done and at what cost. Then, we'll work with you to find the best way to get your roof replaced at a price that works for you.
Our work is backed by our 100% satisfaction guarantee, and we are committed to making sure that you are completely happy with the work we do for you. If you are ready to work with a company that cares, give us a call today. We look forward to assisting you!
Quick, Quality Pressure Washing for Keller Clients
At Salter Exteriors, we know how important it is to have a clean home or business. That's why we offer quick, quality pressure washing for all our clients in Keller and its surrounding cities.
Our experienced, licensed pressure washing team will eliminate all the grime and dirt in no time flat, leaving your building in Keller looking new! We also offer free estimates to our clients and are happy to answer any questions you might have about our services.
With us on your side, you'll never have to worry about unsightly stains or dirt ruining the look of your property again! Call today to see what our pressure-washing pros can do for you.
TRUST THE EXPERTS! GIVE US A CALL TODAY FOR ROOFING REPLACEMENT & PRESSURE WASHING IN FORT WORTH!