Fascia Repair Specialists In Fort Worth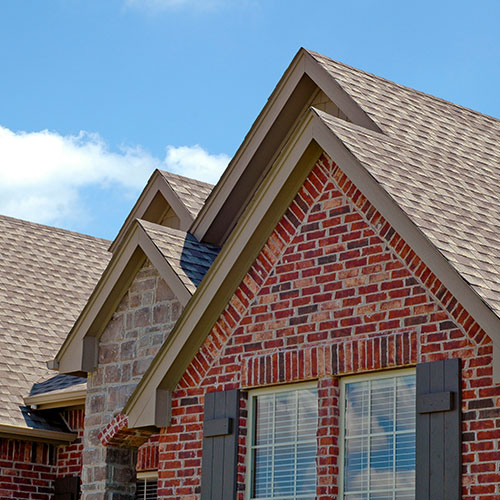 At Salter Exteriors, we're not just another fascia repair company. We're a group of skilled, passionate specialists licensed to provide Fort Worth with the finest results and value possible. We've been helping homeowners in Fort Worth with their fascia repair needs for years and have built a reputation for providing the best quality products and services around.
We know that you expect to be treated like a person, not just another customer. That's why we take the time to listen to your concerns and help you find the best solution. Our team will work closely with you throughout every step of the process and come up with a plan so that you can feel confident about what we're doing and how it will benefit your property.
We also use a variety of materials to repair our clients' fascia, from traditional wood and vinyl to fiber cement and aluminum. We'll always strive to give our clients excellent inspections before any work is done. Partner with us for your upcoming fascia repair project in Fort Worth and enjoy the benefits of a safe and sturdy home.
Fixing Soffit Issues
If you own property in Fort Worth, Texas, you may have noticed that your house has some damage to its soffits or fascia boards. This can be caused by a number of factors, but the most common cause is water infiltration. Luckily, the crew at Salter Exteriors is here to lend a hand. Our expert craftsmen will work diligently to give you the best results in the shortest amount of time possible and offer affordable, quality repairs to keep your home and soffits in tip-top shape!
We have the skills and expertise needed to repair any damage that might have been caused by storms or other natural disasters, and we'll make sure that your home and the surrounding environment stay protected during the process.
If you have any questions about the process or would like to schedule an inspection, give us a call today!
Industry-Leading Gutter and Fascia Protection
Do you want to protect your property from water damage? Consider investing in a gutter and fascia repair service from the professionals at Salter Exteriors! Our skilled technicians are experienced in the field and know exactly how to protect your home or business from any damage caused by storms or other natural disasters.
We take fascia repair and maintenance seriously and understand Fascia boards are crucial for supporting your gutter system and keeping it in good condition. Our technicians are trained to handle any issue that comes up and will always use high-quality materials when making repairs.
We strive to offer timely gutter cleaning and brightening and are proud to be the number one roofing contractor for Fort Worth property owners. Get started with your fascia repair today!
TRUST THE EXPERTS! GIVE US A CALL TODAY FOR ROOFING REPLACEMENT & PRESSURE WASHING IN FORT WORTH!