Gutter Cleaning & Brightening For Superior Fort Worth Gutter Care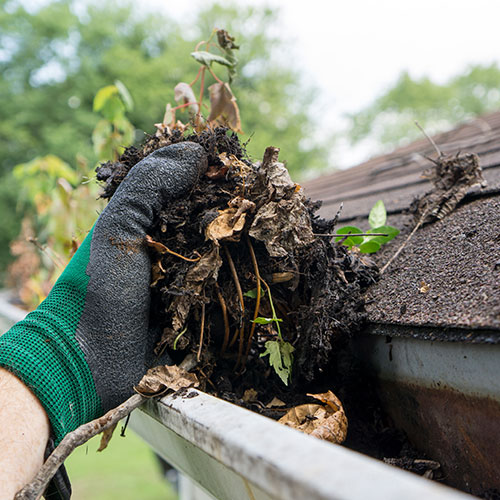 Salter Exteriors is a pressure washing company located in Fort Worth, Texas, that provides impressive gutter cleaning and brightening results. We're experts at removing dirt, algae, and other forms of buildup from properties and use only the best cleaning and brightening products to ensure that your gutters are spotless after service.
Whether you are a new or returning customer or a one-time customer who needs help cleaning up an old estate, we are excited to find a plan that works for you! Our company is committed to making your experience with us positive and hassle-free. Your project will be delivered with the excellence and care it takes to exceed your expectations.
If you're interested in learning more about our Fort Worth gutter cleaning and brightening, reach out to our company today! We'd love to get your gutters in working order and help keep your system shining.
Exterior Gutter Brightening
Are you looking to improve the look of your home or business in Fort Worth, Texas? Our pressure-washing techs at Salter Exteriors are only a phone call away! With our exterior gutter cleaning and brightening service, we will remove all the grime and buildup on your gutters. You'll be left with a gleaming, spotless surface that looks brand new.
A faded gutter system can dramatically affect the look of your home or business, but it's something that can be easily remedied with our exterior gutter cleaning and brightening solution. Our pressure washing for Fort Worth homeowners is safe and fast, and we are more than happy to provide you with a free estimate before we begin.
Let us help. Contact the experts at Salter Exteriors today!
Quality Roof Replacement For Mangled Gutters
If your gutters have been left unattended for too long, causing leaks, cracks, and additional issues to take over your home, it may be time to have your roof replaced.
We proudly provide roof replacement options for homes and businesses in the Fort Worth area we're dedicated to returning your investment to the secure and safe space you need it to be.
A disorganized, messy roof can be damaging to your property's value and the quality of your life. A roof that is leaking or aging can be hazardous to the health and safety of your family, as well as costly in repairs. The best way to ensure that your roof is performing at its best and will continue to do so for many years is to have damaged parts replaced by a professional.
We offer the best roof replacement and gutter services in town and will make sure that your roof is safe and functioning as it should be. We can also provide you with a free estimate on any replacements that may need to be done.
TRUST THE EXPERTS! GIVE US A CALL TODAY FOR ROOFING REPLACEMENT & PRESSURE WASHING IN FORT WORTH!