First-Rate Roofing Contractor In Fort Worth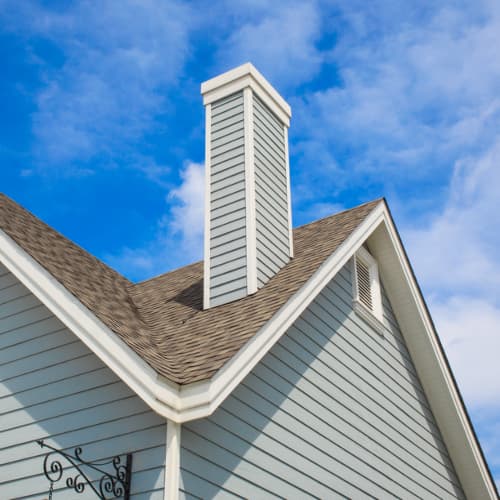 Salter Exteriors is a first-rate roofing contractor dedicated to serving Fort Worth, Texas residential and commercial property owners. We work hard to provide the solutions and materials our clients need to get the job done right and are proud to be one of the most trusted roofing contractors in the area.
Whether your issue is curled shingles, cracked panels, or worse, our company is ready to get the job done quickly and affordably, making sure that no further damage is done to your property while on-site. Trust that when you work with Salter Exteriors, you're working with a team of professionals who are committed to providing you with high-end roof care solutions, including:
Roof repairs
Emergency tarp installation
Commercial roofing
And more
Our crew strives to provide outstanding work for all our clients in Fort Worth and the surrounding communities and promises to deliver the best results for your roofing needs.
If you want to beautify your home or business in Fort Worth, give our roofing contractor a call today! We offer free quotes and can get started on your project right away.
The Go-To Roof Replacement For Fort Worth Residents
If your property is in need of a new roof, call Salter Exteriors. Our company has been the leading provider of roofing services in Fort Worth for many years and is known throughout the industry as the go-to roof repair contractor for many residential and commercial clients. We offer a wide range of services from minor repairs to complete replacements and have an experienced team of professionals that can handle any job, big or small.
We work hard to keep our prices competitive so that you can rest easy knowing you're getting the best value for your money and will also make sure that our clients receive the highest quality products, keeping their exterior in good hands.
If you're interested in learning more about our services or would like to schedule an appointment, contact us today!
Fort Worth's Leading Pressure Washing Service Provider
Whether you need your driveway cleaned, your siding power-washed, or your business scrubbed, Salter Exteriors is here to help! We understand that it's hard to find a trustworthy contractor to help you with your exterior cleaning needs, so we pride ourselves on being the top choice for homeowners and business owners.
When you call our team at Salter Exteriors, you can trust that we'll be there when promised and do everything in our power to meet your expectations. Don't let dirt, grime, and mildew ruin your home's or office's curb appeal. Get in touch with our experts at Salter Exteriors today and get back to enjoying the outdoors!
TRUST THE EXPERTS! GIVE US A CALL TODAY FOR ROOFING REPLACEMENT & PRESSURE WASHING IN FORT WORTH!