Reputable Roofing Contractor Serving Saginaw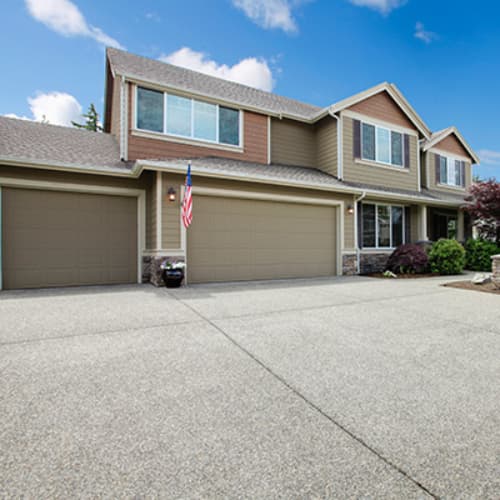 Salter Exteriors is the most reputable roofing contractor in Saginaw, TX. We've been a part of the BBB since 2016 and are proud of our reputation for providing high-quality results, excellent customer service, and affordable pricing.
Our skilled team of professionals is always ready to tackle an any-size project you throw their way and are committed to making sure that when you work with us, your service is as quick and stress-free as possible. To help property owners get the most out of our solutions, we offer a wide range of services including but not limited to:
Roof replacement
Roof repair
Roof inspection
As one of the leading roof contractors in Saginaw, Texas, we understand that your roof is one of the most critical components of your property and are here to help you battle the elements and keep your home protected. Schedule an appointment with our roofing contractor in Saginaw today and learn how our company can benefit you.
Saginaw Reliable Roof Replacement Specialists
Salter Exteriors knows that your roof is the first line of defense against extreme weather conditions, and we are here to help you get it back on track.
We specialize in providing quality roof replacements for homes and businesses and have worked with a variety of tools and materials to ensure your roof is ready for the next storm. From asphalt shingle roofs to metal roofing systems, we have what it takes to provide you with a durable installation that is sure to last. We also offer repair services for any damage your roof has sustained, including leaks and wind damage.
Contact us today at 972-246-7448 to schedule an appointment with one of our experienced Saginaw roofing contractors or to get more information about our products and services. We are excited to help you with your roof replacement project!
Premier Pressure Washing in Saginaw, Texas
Your exterior is the most important part of your home. It protects you from the elements and helps you stay warm in the winter and cool in the summer. It's also what gives your home its look and feel.
That's why Salter Exteriors is here! We offer safe and eco-friendly pressure washing for residential and commercial customers in Saginaw, Texas, and aim to be our client's go-to source for all their exterior clean-up needs.
No matter if your commercial driveway is covered in algae or you want to give your home's exterior a fresh new look, we can help. Our trained professionals are here to provide you with the best pressure washing services at an affordable price and will offer estimates on any project before they begin. Reach out to learn more about our pressure-washing solutions in Saginaw.
TRUST THE EXPERTS! GIVE US A CALL TODAY FOR ROOFING REPLACEMENT & PRESSURE WASHING IN FORT WORTH!