Emergency Tarp Installation For Immediate Fort Worth Roof Help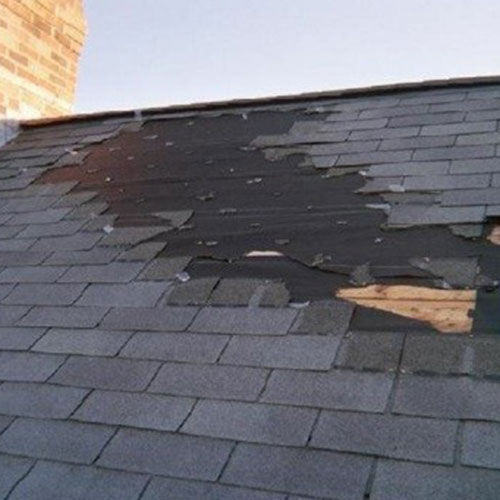 Whether you've been hit by an unsuspecting storm or experienced a leak in your home or business, Salter Exteriors can help you get back on your feet. We are the one-stop shop for all your roofing needs in Fort Worth, TX, and we offer an emergency tarp installation service that will protect your property and investment from further damage and costly repairs.
Bad weather, leaking roofs, and storm damage can cause a lot of harm to your property. That's why it is imperative to find solutions that will get your roof fixed as soon as possible. At Salter Exteriors, we understand the importance of getting your property back up and running and will work with all types of roofing, so you can rest easy knowing that when your roof suffers damage, you can depend on our expertise.
If you need an emergency tarp installation job in Fort Worth, call us for fast response times and reliable solutions. We look forward to helping you protect your space.
Blue Tarp Roof Installation
If your roof has been damaged by hail, wind, or other weather-related disasters, the team at Salter Exteriors can help! We offer emergency blue tarp installations and can get your roof back up and running in no time.
As a locally owned organization, we have years of experience in the roofing industry and will work quickly to get your tarp installed. We've also got a wide variety of customized tarps designed to fit most roofs. You can be confident that you won't be disappointed when you have us take care of your roofing issues.
Our team is trained in all aspects of tarp installation, including safety protocols and working with tarps made out of PVC or rubber. So, if you need emergency blue tarp installation, call the experts today.
Expert Emergency Roof and Repairs
We are a roofing contractor for Fort Worth, providing high-quality roofing at affordable prices since 2014. We have a team of professionals who are trained in all aspects of roof installation, including safety protocols and working with PVC or rubber tarps and meet each of our client's needs with quality roofing at affordable prices.
Our customers trust us with their emergency tarp installation and roof repairs because we have a long-standing reputation for honesty, integrity, and professionalism. When you call us for emergency tarp installation or anything related to your roof, we will get back to you quickly with an estimate on the work needed. We will also go over all the options for your roof repair or replacement so that you can make an informed decision about your roofing needs.
Don't hesitate to give us a call if you need emergency roof installations or maintenance. We are ready to become your go-to roofing company!
TRUST THE EXPERTS! GIVE US A CALL TODAY FOR ROOFING REPLACEMENT & PRESSURE WASHING IN FORT WORTH!