House Washing Helps Fort Worth Homeowners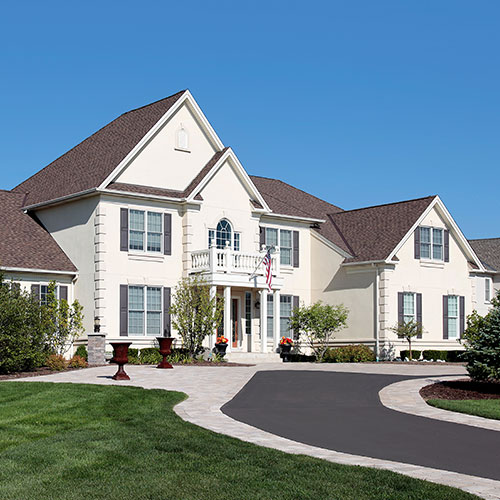 Salter Exteriors is a full-service house washing company based in Fort Worth, Texas that offers eco-friendly soft washing and power washing alternatives. We pride ourselves on our high-quality work and our excellent attention to detail and have the patience and flexibility it takes to accommodate the needs of our customers.
Whether you just need a one-time deep cleaning or regular maintenance, we have the expertise to help you get your home back in order. We can clean a wide range of exterior surfaces, including:
Concrete
Stucco
Brick
And more!
We understand that you have many choices when it comes to selecting a house washing service, and we want to make sure that we are the right company for you. We take pride in our ability to provide the highest quality services at affordable prices and will go above and beyond to meet your expectations.
If you are ready to return your home to its original beauty, please contact us today about our house-washing service in Fort Worth! We look forward to hearing from you.
Residential Exterior Cleaning
When you're looking for an exterior cleaning service for your residential castle in Fort Worth, it's important to find a company that won't leave you disappointed. Salter Exteriors offers pressure washing services guaranteed to satisfy and leave your home in prime condition. We'll come to your property and get rid of any dirt, mold, moss, or mildew in sight using the most advanced cleaning methods to ensure a thorough and complete job.
Our technicians are trained in the proper use of chemicals and equipment, so we know how to safely clean your property without causing damage. We strive to provide the best service possible, and we're confident in our ability to deliver.
To schedule a house washing appointment or for more information about our Fort Worth company, call us today!
Driveway Cleaning That Brings Your Fort Worth Home To Life
Your driveway is the main entryway to your Fort Worth home, and it's the first thing people see. It's also one of the most essential parts of your property because it can make or break a first impression. That's why we offer driveway washing services in Fort Worth to bring your driveway back to life and make your home look as good as it feels.
With years of experience in pressure washing for Fort Worth exteriors, we know what it takes to make your property look its best. We use only green products that are safe for the environment and will leave no residue or damage behind.
Our technicians are equipped with high-pressure water hoses that will blast dirt and grime from cracks in your asphalt driveway and promise to get every inch sparkling clean so that you can show off your driveway with pride!
Schedule an appointment with our house washing technicians and give your driveway the cleaning it deserves. We can't wait to hear from you!
TRUST THE EXPERTS! GIVE US A CALL TODAY FOR ROOFING REPLACEMENT & PRESSURE WASHING IN FORT WORTH!