Commercial Roofing Professionals: Here To Help Fort Worth Business Owners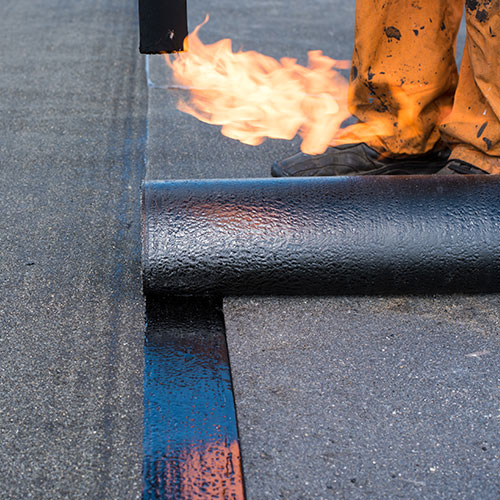 Salter Exteriors is the top choice for your commercial roofing project in Fort Worth, Texas. Locally owned and operated, we offer high-quality services to businesses across the region and are dedicated to providing the highest level of customer satisfaction to every client we meet. Our team of highly trained and skilled specialists has been a member of the Better Business Bureau since 2016, and we're proud to say that our work has never been anything less than exceptional.
We include all types of roofing options for our business clients and are licensed and insured to take care of many additional exterior cleaning needs, such as:
Gutter cleaning
Emergency tarp installation
House washing
And more!
No matter how small or big the project may be, we take pride in our work and strive to match our clients with superior care every step of the way. We also guarantee full satisfaction for every Fort Worth resident and believe we have the gear and talent it takes to make your commercial repair job a success.
If you're looking for a commercial roofing contractor in Fort Worth that will treat you right and get the job done without any hassle, call Salter Exteriors today! We are ready to serve you and give your investment the care it deserves.
Business Property Roof Maintenance
If you own a commercial building in Fort Worth, it's easy to let roof maintenance fall through the cracks. Not only is it a tedious task, but most people don't have the time or equipment to do it properly. That's why the team at Salter Exteriors is here. Our handy crew of experts can craft a customized plan that fits within your budget and timeline and bring the tools and technology needed to ensure the longevity of your investment.
We'll also offer free inspections and estimates for your commercial roofing before service and add no surprise cost to your bill. If you are prepared for commercial roofing in Fort Worth that is sure to impress, schedule an appointment with our team! We look forward to safeguarding your roof.
Commercial Roof Repair & Replacement
When you experience leaks, cracks, build-up, or holes on your roof in Fort Worth, Texas, the last thing you want to do is wait for things to get worse.
As a full-service commercial roofing contractor for Fort Worth properties, Salter Exteriors is capable of providing clients with reliable repair and replacement solutions. We have experience handling a wide range of commercial roofing needs, and we are committed to keeping your business in good working order as you continue to grow.
With our expertise, you can be sure that your business will be cared for and protected, so don't wait! Call us today and put our roofing pros in Fort Worth to work.
TRUST THE EXPERTS! GIVE US A CALL TODAY FOR ROOFING REPLACEMENT & PRESSURE WASHING IN FORT WORTH!