Should You Replace Your Roof? 5 Signs It's Time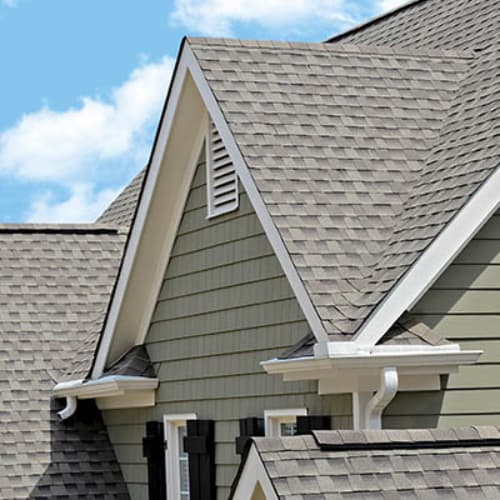 A roof is vital to the health and well-being of your home. It protects you and your family from rain, snow, wind, and other harsh weather conditions and ensures the inside of your property remains free from algae, mold, and other debris.
But how do you know when it's time to replace your roof? Read on for a few signs that it may be time for a new roof.
1. Is it leaking?
If you see water coming in through the ceiling or dripping from your gutters, this could mean that your roof needs to be repaired or replaced. In order to make sure you are giving your property the proper treatment, contact a professional roof contractor and have them inspect your property.
2. Is it worn out?
If you notice that your roof is showing signs of wear and tear, such as curling up along the edges or cracking in certain areas, this could mean it's time for a roof replacement. Natural wear and tear can be caused by weathered materials, poor installation, or lack of maintenance, so it's essential to have your property regularly inspected to ensure that your roof was built correctly and doesn't cause sag or structural damage over time.
3. Is your roof old?
If you have an older home with shingles that are 15 years old or more, it's time to consider replacing them before they become an issue. Older roofs are more susceptible to damage from wind and heavy rainfall. So, even if your roof only shows minor wear and tear, consider replacing it to prevent future problems.
4. Is there visible damage?
It may seem obvious, but if there is visible damage to your roof caused by heavy wind, rain, or hail, consider replacing your roof. This could include dents and cracks in the shingles or missing pieces of material that fell off during a storm. If you are uncertain whether a roof repair or replacement is needed, contact a professional roofer. A trained roofing contractor can assess the damage and make the recommendations necessary for securing your home.
5. Is it time to sell?
If your home needs a new roof and you plan to sell it in the future, it may be a good idea to install one. A new roof can help boost the value of your property and make your home more attractive to potential buyers.
Whether you are looking to sell your home or simply want to ensure it is in good condition, a new roof may be a good idea. A professional roofer can help you determine whether a repair or replacement is needed and complete your project as soon as possible. Get a free quote on roof repair by giving us a call today!
TRUST THE EXPERTS! GIVE US A CALL TODAY FOR ROOFING REPLACEMENT & PRESSURE WASHING IN FORT WORTH!